Political SEO: Common Mistakes Campaigns Make On Facebook
This post is largely a repost from New Media Campaigns.  Its spot on and I couldn't say it better.  Some additional recommendations I've made for political candidates and their campaigns are included in:
Political SEO and Articles Politically Tagged the main article I have on this is Political SEO: SEO Tips For Political Campaign Websites
William Henry Harrison is the imagery I wanted you to consider when thinking about your social media and mistakes that could be made. As President of the United States he wasted no time in his inaugural address to deliver in detail his long plans for the country.  Speaking uncovered in torrential rains history blame's his death on the blunder of talking so long in a downpour.  The end of a politician due to his messaging is the image I give you.
Top Mistakes Made In Social Media By Candidates
1. Not promoting it
The first tip is super-straightforward, but it is so important yet so often overlooked that it is worth mentioning first.  Once you create a Facebook page it needs to be promoted for voters and supporters to ever find it. Add a link to the page wherever you can online, including the campaign website, Twitter account, and Youtube video descriptions. Additionally, promote the page offline in places like on direct mail, campaign literature, TV ads, and in a candidate's stump speeches.
Targeting Facebook ads to voters and potential supporters can also be tremendously cost-effective, so use some of the money budgeted for online ads (you are, right?) to promote the page.
2. Setting up a personal profile for a campaign
This is very basic, but I still see many campaigns get this wrong. Campaigns should be using a page, not a personal profile for a candidate.
3. Having both a personal profile and a page for a candidate

It's the year 2012 and most people are on Facebook, including many candidates. Additionally, many candidates have been on Facebook for years now and accumulated quite a few friends. So the question often pops up on what should be done with a personal profile while a campaign is going on. It's best to simply hide the personal one through the duration of the campaign so voters don't get confused trying to decide which place to connect.
4. Profile Blunders
Many voters will be introduced to you for the very first time on social media. In many cases, they'll be going to your profile as a starting point to learn more about you. Be sure you're not making any of these basic errors:
Incomplete Profile: Fill everything out! If there is a description field, be sure to use it. If there's space for your website, use it. If there's space for any information, use it! Not only is it important to take advantage of the real estate these social networks give you, but incomplete profiles may sometimes leave the impression that you're lazy, sloppy, or incompetent.
Missing Networks: All campaigns, most especially small ones, need to be extremely judicious with their resources. If you're going to use a social network, you must commit to it. Failing to do so will leave a very poor impression. However, I strongly encourage you to at least register the same user name on every single social network possible. You don't have to use it, but it will prevent squatters, trolls, and opponents from making mischief with them.
Wrong Image Sizes: Using images can be complicated. Most social networks now have both a profile picture and a banner image. These are both very different sizes and aspect ratios. It's important to use an image with the proper aspect ratio in each circumstance. Most profile images are square, so attempting to use a logo or picture that's very wide or very tall will not look right.
5. Neglecting to set up a vanity Facebook url (and as soon as possible)

As soon as a page hits a certain level of "likes" (currently 25), a personalized url can be set up for the page that makes it much easier to remember. For instance, the default url for your page will look something like: http://www.facebook.com/pages/Bob-Smithford/143854752232314.
A personalized Facebook url allows it to be a much simpler: http://www.facebook.com/bobsmithford.
Also, while this isn't always possible, ideally this should be the same as your domain and usernames for every social network you are on. For example, take the Obama campaign: the domain name is barackobama.com, the Facebook url is facebook.com/barackobama, the Twitter username is @barackobama,  and the Youtube username is BarackObama. Keeping a name the same across platforms makes it much easier for supporters to find the pages.
6. Promoting a page on print and TV with just an icon instead of a url
On the web you can simply click an icon and it will take you to the website — but you can't do this with a postcard or TV ad, so including a url is import so supporters can find a candidate's Facebook page.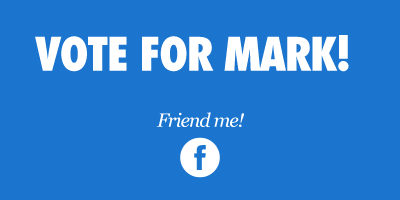 In the same way that you wouldn't add an icon of a website and tell people to go there without mentioning the url, don't only add a Facebook icon and expect people to find it on their own. Use the personalized url set up for your page and include that on any print or video pieces the campaign puts out.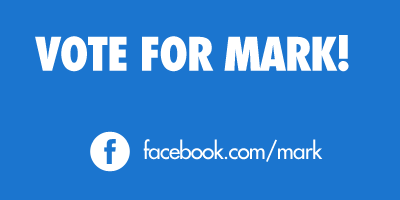 7. Never looking at Facebook Insights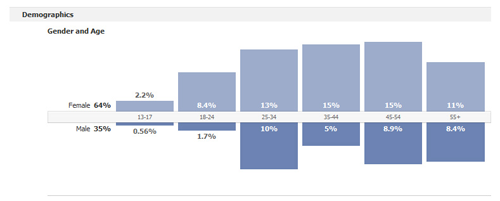 I've often found campaigns don't realize the wealth of information they have access to through the Insights tab on a for the Facebook page. There a wide range of data that can provide insights things like:
the demographic makeup of those who "like" a page
the best times for posting and the most interacted with type of posts
the number of people reached through a post
number of interactions with a post
how many times a Facebook page has been viewed
8. Not setting up a custom landing tab
Facebook allows a tab other than the wall to be designated as the first tab visitors will see that visit a Facebook page and are not yet fans.  Facebook also gives us the ability to customize a tab specifically how we want it. By combining these two options, campaigns have a great opportunity to convert interested voters into supporters and supporters into donors, volunteers, and more. By default, visitors are shown the wall of a page.
As an example, take a look at how Mitt Romney's landing tab is currently set up. While there is more to it than is probably necessary, it includes valuable elements like an email signup, donation call to action, and more information for voters on why Romney should be President.
Another example is the signup shown on Elizabeth Warren's Facebook page:
9. Auto-posting tweets to Facebook
Facebook and Twitter may both be social networks, but both are different from each other in how best to use them. Many campaigns are tempted to autopost tweets from a campaign Twitter account to a Facebook page (or vice versa), but doing doing so removes the ability to customize messaging for the platform.
There many reasons not to do this, but here are a few:
Facebook allows more characters than Twitter, so it makes sense to take advantage of that and use when necessary
Facebook gives users the ability to attach links, videos, and picture with a status update. This is lost when autoposting
It looks lazy to voters
There's a good chance a campaign will not notice and consequently not respond to any comments people may leave on the Facebook update
It's much more likely that you will inadvertently barrage users with too many status updates because Twitter is set up for more frequent updates than Facebook
10. Using the Facebook page to dump press releases and official statements
Keep the press releases and official statements to the reporters and customize your message with a more personal feel for people on Facebook. Press releases are boring, so resist the urge to directly post these to a page. If you do, don't expect fans to actually want to read what is posted. Instead post pictures, videos, and shorter messages that people will actually look at.
Compare North Carolina Governor Bev Perdue's Facebook page to Florida Governor Rick Scott's Facebook page. Which do you find more interesting?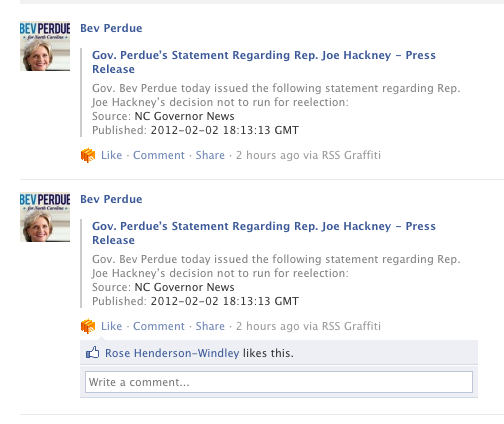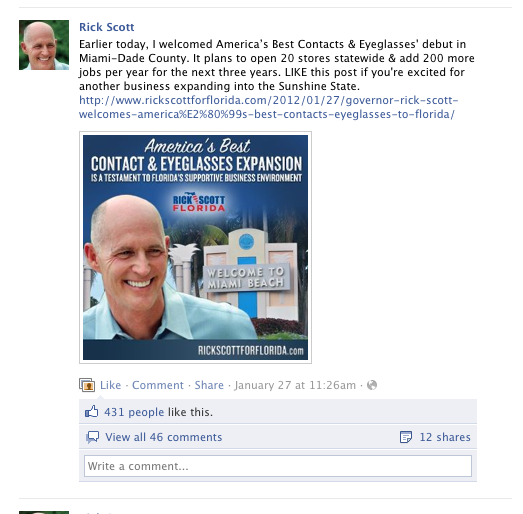 11. Adding the position sought to the candidate's Facebook page title
This is something I know other people disagree with, but I strongly believe that the title for a Facebook page should only be the candidate's name and nothing more. For example, use "Frank Miller" instead of "Frank Miller for Springfield City Council" because once Frank Miller gets elected, he will want to keep using the Facebook page but the "for Springfield City Council" will no longer be correct. Alternatively, if Frank loses and runs for mayor in two years, the previous page will no longer be able to be used and the campaign will have to start from scratch again.
Facebook doesn't allow changing a page title if there are over 100 likes, and it's an awful feeling when you realize the page you worked hard to build to hundreds or thousands of fans is no longer able to be used because the title is incorrect. Keep it simple and stick with solely the candidate's name — in the long run you will be glad.
12. Twitter Chats, a.k.a. The Online "Kick Me" Sign
Don't. Ever. Just say no to Twitter chats. You are absolutely falling for the online version of someone hanging a "Kick Me" sign on your back. It invites all of the opponents and trolls on to your timeline and hands them a golden opportunity to counter your arguments and cast you in a negative light.
If you're not familiar with the term "Twitter chat," they're a public, online conversation that uses Twitter hashtags to ask questions and solicit answers. Users can search for the Twitter tag and see all of the comments from any Twitter user who wishes to jump into the conversation.
While this example is a company and not a political candidate, a recent Twitter chat hosted by women's clothing apparel-maker Lane Bryant illustrates some of the dangers
13. Flaming Out
If you decide to engage on a social media channel, make sure you understand the time commitment and then stick to it An abandoned social media account forces people to wonder why. Did you suspend your campaign? Did your social media coordinator quit? Are you running out of money? Did you plan poorly? Whether or not they're the case, you don't want any of those questions even crossing a voter's mind.
14. Be Sociable
The word "social" in social media is really important. Think about it for a second. It's a term we use so frequently, it's easy to stop thinking about the meaning of the words. The whole point is to be social and communicate with the public.
The first rule of being sociable is responsiveness. Rightly or wrongly, people expect fast responses on social media. If you're a candidate for local office, you will likely have voters asking you questions directly on social media. Be sure to answer them all and answer them as quickly as possible.
And if you're going to be a political candidate using social media, be prepared for negative comments. It comes with the territory. But when we say "be prepared," we mean be prepared to respond, not to censor. It's natural to feel like you need to keep your account positive, but if word gets around that you're deleting negative comments, you're going to be perceived as thin-skinned and/or a weak leader. If possible, try to assemble a rapid response team of friends, family, and volunteers to respond positively to negative comments.
Keeping these 14 rules of political campaigns and social media will help you whether you're running for dog catcher or president.  Remember just like we're taught to dress for the job you want, you should campaign for the office you want.